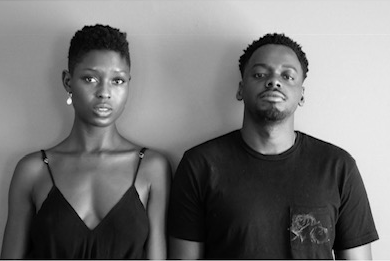 We've found our Queen.
Rising star Jodie Turner-Smith will star opposite Academy Award® nominee Daniel Kaluuya (Get Out, Black Panther) in Universal Pictures and Makeready's Queen & Slim, written by Lena Waithe and directed by Melina Matsoukas (HBO's Insecure and Beyoncé's "Formation") who is set to make her feature film directorial debut. Turner-Smith will next be seen in Nightflyers for SyFy. Her other credits include The Last Ship for TNT, Mad Dogs for Amazon Prime Video and True Blood for HBO.
A complex film with many layers, Queen & Slim, explores America's social and political climate through the lens of a genre-defying love story. When a Black man and Black woman on a first date are pulled over by a police officer at a traffic stop, their life goes awry. Forced to kill him in self-defense, rather than turn themselves in, they must go on the run.
Queen & Slim is set for release in North America on Thanksgiving weekend, November 27, 2019.
SHARE YOUR EXCITEMENT
#QueenAndSlim
Instagram
@jodiesmith
@DanielKaluuya
@lenawaithe
@msmelina
Twitter
@QueenandSlim
@MissJodie
#DanielKaluuya
@lenawaithe
@melinamatsoukas