Watch the UNSUNG Season Trailer Now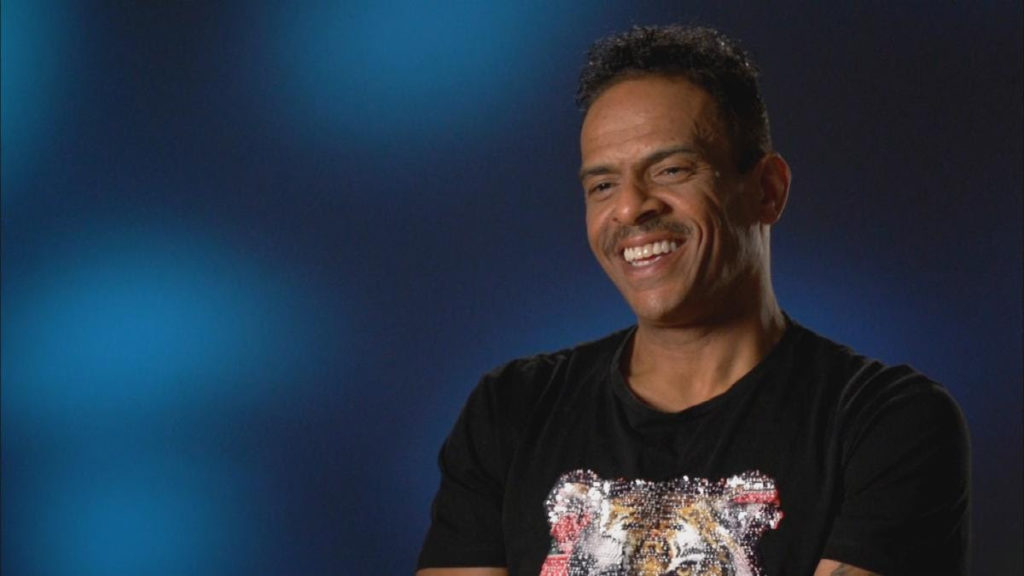 Christopher Williams
(SILVER SPRING, MD) – March 4, 2020 – TV One's award-winning documentary series UNSUNG features R&B singer and actor Christopher Williams this Sunday, March 8 at 10 p.m. ET/9C.
Christopher Williams is an R&B singer and actor from the Bronx, who emerged during the late 1980s with a New Jack sound and pretty boy look. As the nephew of the late Ella Fitzgerald, music was always a part of his DNA. The baritone singer released his first single "Talk To Myself," followed by "Promises," both of which made Williams a fan favorite among the ladies. After the success of his first album, his popularity was further cemented with a starring role in the cult classic film, "New Jack City," and the number one single "I'm Dreamin" from the film's soundtrack. Events in his personal life, however,  would soon jeopardize his rising success. With an alleged rape charge and an arrest for child support, Christopher Williams found himself in a dark place.
The season continues with memorable stories of influential artists including funk and disco band Skyy; the "Mother of Freestyle" Shannon; Grammy Award-winning crooner behind the 1972 number one single "Me and Mrs. Jones," Billy Paul; vocal powerhouse Betty Wright, best known for the 70s hit single "Clean Up Woman;" multi-Grammy Award-winning musician Al Jarreau; and Atlanta hip hop quartet Goodie Mob.
UNSUNG, winner of the 51st Annual NAACP Image Award for Outstanding News/Information- (Series or Special), celebrates the lives of trailblazing musicians whose full stories and journeys have yet to be explored. Through first-hand accounts, interviews with family and friends, and archival footage, each episode weaves a tale of the highs and lows of a life in the limelight.
UNSUNG is executive produced by A. Smith & Co. Productions' Arthur Smith and Frank Sinton with Executive Producer Mark Rowland and Co-Executive Producer Kysha Mounia. For TV One, Jason Ryan is Executive Producer in Charge of Production, Donyell Kennedy-McCullough is Senior Director of Talent & Casting and Brigitte McCray is Senior Vice President of Original Programming and Production.
###
For more information on UNSUNG visit TV One's 
YouTube Channel
 and check out exclusive, behind-the-scenes content on 
www.tvone.tv
. Viewers can also join the conversation by connecting via social media on TV One's 
Twitter
, 
Instagram
 and 
Facebook
 (@tvonetv) and the UNSUNG 
Facebook
 (@tvoneunsung) using the hashtag #UNSUNG.
WATCH CHRISTOPHER WILLIAMS' UNSUNG EPISODE CLIPS
(Left) Christopher Williams' hotel incident with Al B. Sure!
(Right) Christopher Williams destroyed the Uptown records offices
WATCH THE UNSUNG SEASON TRAILER
UNSUNG Airs Every Sunday @ at 10 P.M. ET/9C
ABOUT TV ONE
Launched in January 2004, 
TV One
 serves 59 million households, offering a broad range of real-life and entertainment-focused original programming, classic series, movies and music designed to entertain and inform a diverse audience of adult black viewers. The network represents the best in black culture and entertainment with fan favorite shows Unsung, Uncensored, The DL Hughley Show, ATL Homicide, Fatal Attraction and Urban One Honors. In addition, TV One is the cable home of original blockbuster films including When Love Kills: The Falicia Blakely Story, Love Under New Management: The Miki Howard Story, Bobbi Kristina and The Bobby DeBarge Story. TV One is solely owned by Urban One, Inc., formerly known as Radio One, Inc. [NASDAQ: UONE and UONEK, 
www.urban1.com
, the largest African-American owned multi-media company primarily targeting Black and urban audiences.
JOIN THE CONVERSATION
Follow TV One on social media for behind the scenes clips, updates and more!