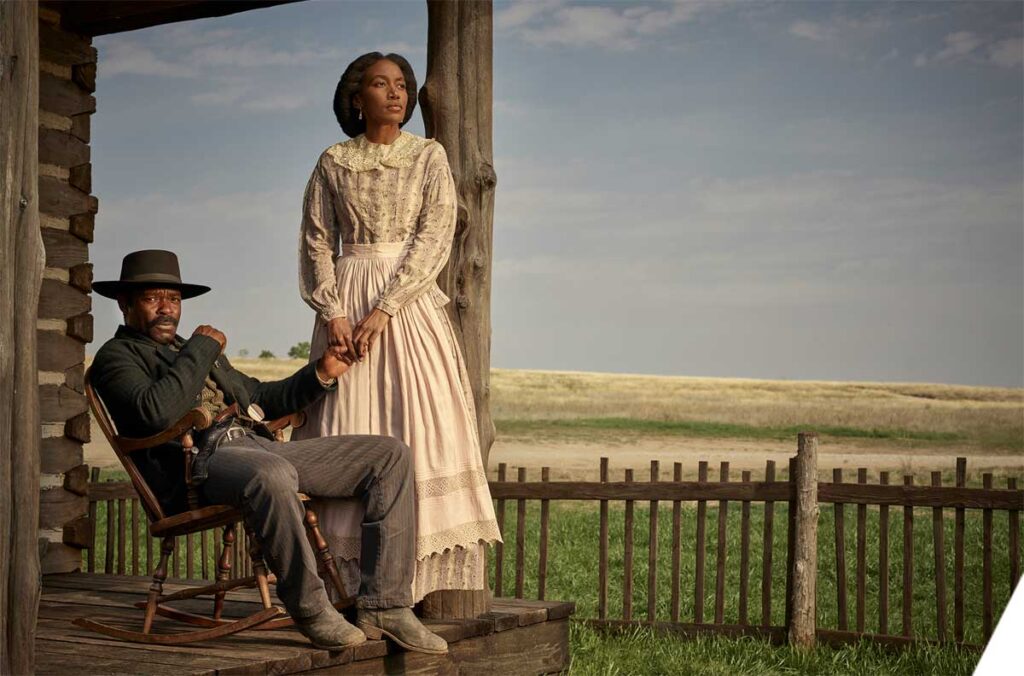 In November, Lawmen: Bass Reeves joins the elite collection of Paramount+ Original Series set in the Wild West. Created for television by executive producer, writer and showrunner Chad Feehan and executive produced by Taylor Sheridan and series lead David Oyelowo, the show tells the gripping story of U.S. Deputy Marshal Bass Reeves (Oyelowo), famed for apprehending more than 3,000 outlaws during his time. We sat down with Feehan to get his insights into the creation of the series.
• Not enough Americans know about Bass Reeves, the first Black U.S. deputy marshal west of the Mississippi; what attracted you to telling this story?
I was attracted by the triumph of his spirit. Bass Reeves was a real-life superhero, who overcame unimaginable circumstances and dedicated his life to justice and equality in a lawless region of American history. I'm honored and humbled to be a part of the team that celebrates Bass' legacy.
• Expanding on that, can you talk about how important it was to authentically depict the diversity of Texas during this time period?
Our series begins with enslavement and carries through Reconstruction to the first cruel whispers of Jim Crow. During this time, Texas, the Indian Territory and Arkansas were home to multiple cultures, races and creeds. Not only was it important to depict that as authentically as possible, but more so, we wanted to explore the universality of the human condition and the emotionality that connects all of us.
• What was it like to collaborate with David Oyelowo as you developed the series and the title character?
In my opinion, television writing is a team sport. Not only does that include a wide array of voices in the writers' room, but it also extends to historians, researchers and various experts. Our series was incredibly fortunate to rely on the likes of David as well as Sidney Thompson, Mo Brings Plenty and many others, who shepherded us into recreating an authentic picture of the American West.
• Without giving any spoilers, what are you most excited for audiences to see?
I'm excited for our audiences to see a portrayal of Bass Reeves – the lawman, the husband and the father – as well as experience a story that's thrilling, heroic and emotionally complex.
No one is above the law when Lawmen: Bass Reeves premieres on November 5