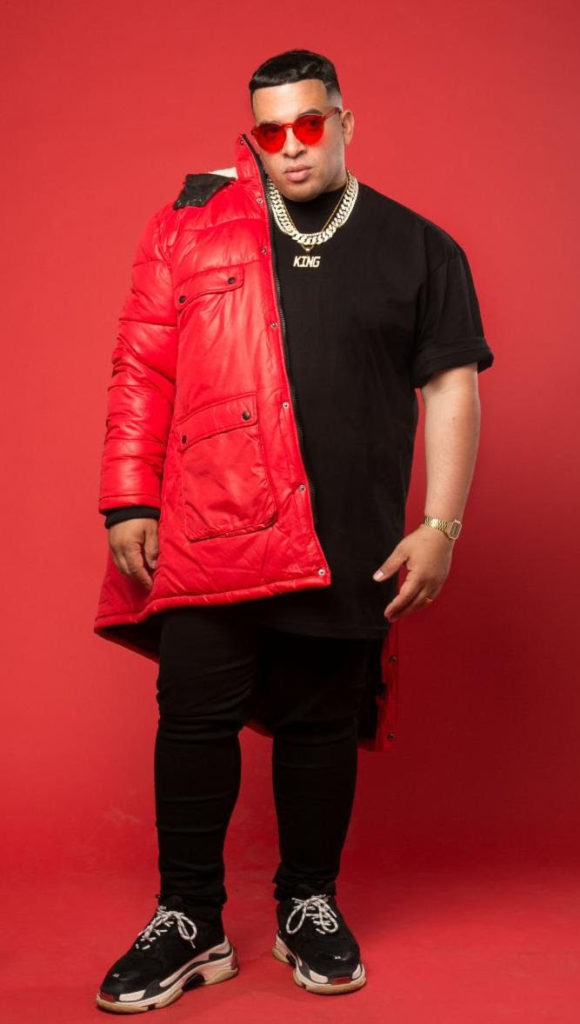 Hosted by Jason Lee and B. Simone
(LOS ANGELES) – June 19, 2019 – Hollywood Unlocked – the pulse of pop culture – will honor a number of entertainment influencers at the "Hollywood Unlocked Social Impact Brunch Powered by PrettyLittleThing.com" on Saturday, June 22 in Hollywood, CA. HU founder Jason Lee and social media star B. Simone are set to host.
The inaugural event will recognize individuals who are paving a way for those seeking careers in entertainment and philanthropy. These trailblazers have created platforms that have impacted and inspired millions of lives around the world.
Honorees are: Grammy Award-winning recording artist Cardi B ("Fearlessness Award"); actress/comedian Tiffany Haddish ("Spirit Award"); world champion boxer and promoter Floyd Mayweather ("Pioneer Award"); producer/radio and tv host Nick Cannon ("Perseverance Award"); actress/singer Teyana Taylor ("Inspiration Award"); Grammy Award winning gospel artist/songwriter Karen Clark Sheard ("Innovation Award"); The Breakfast Club ("Culture Award"); and the late recording artist/entrepreneur Nipsey Hussle ("Community Award").
"The Hollywood Unlocked Social Impact Brunch is a time where those whose efforts to positively inspire the culture are magnified and honored," says Lee. "Our honorees' dedication to their craft and ability to stay true to themselves is the light that many need in order to stay on their journey."
"I am honoured to be the title sponsor for the Hollywood Unlocked Social Impact Brunch," says Umar Kamani, CEO & Founder, PrettyLittleThing. "It is a time for us to celebrate some of the biggest talent within the US and recognise everyone's achievements. Having worked with some of the incredible talent being honoured tonight, myself and the PrettyLittleThing team are excited to be a part of this event."
Additional sponsors of the Social Impact Brunch are Gentera Center for Regenerative Medicine, Ciroc and LimitlessX.
Follow @hollywoodunlocked and @prettylittlething for more information and for live updates during the event.
About The Hollywood Unlocked
Hollywood Unlocked is an exclusive entertainment news platform created to provide celebrity news in a positive and truthful light. By leveraging close relations with celebrities and social media influencers, both celebrities and audiences now have the opportunity to turn to a trustworthy source for breaking entertainment news. Through content accuracy, exclusivity, and monetization, The Hollywood Unlocked has become a powerful mainstream source of information.
About PrettyLittleThing
Welcome to our world. We provide the PrettyLittleThing girl with everything she needs to own her own style. Our girl is part of the online savvy shopping generation and trusts in us to deliver her product inspired from the catwalk and the coolest celeb muses of the moment.
From launching in 2012 we are slaying the online fashion world, one milestone at a time. With hundreds of new products dropping daily, all "nothing to wear dilemmas" are gone for good. This is fast fashion accelerated. We demystify style and take the runway to real life, making style accessible to all whatever your budget. For everything from trend led pieces, celebrity inspired looks, everyday wardrobe staples to that ultimate party piece. Trust in us for everything your #OOTD needs.
We call some of the coolest and most aspirational mega babes in the celebrity game our fans and pride ourselves on staying cool and relevant, associating with the most relevant and on-brand bloggers and influencers. Working with high profile influencers who support us in driving our brand and help to create awareness whilst acting as our ambassadors. Our customer wants their style icons to be relatable as well as aspirational, with girls they feel are more on their level.
Due to our phenomenal UK growth, our next goal was to launch overseas and we are now present and continuing to make waves and break boundaries in AUS, USA and France. As the fastest growing retailer in the world we're showing no sign of slowing down.