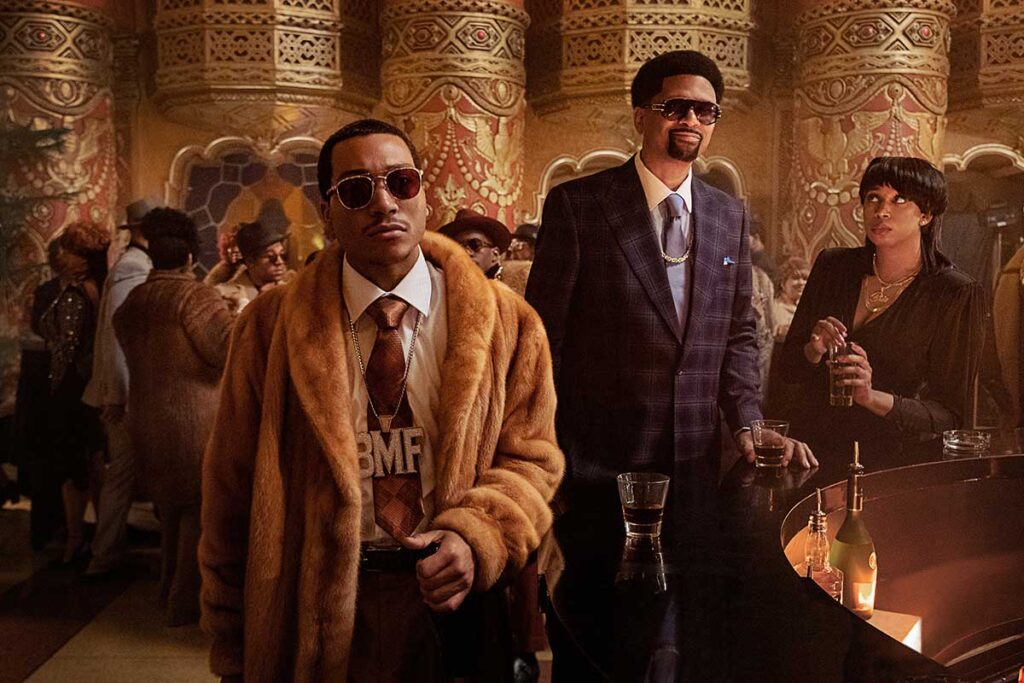 BMF returns for a second hit season as it dramatizes the inspiring true story of two brothers, Demetrius "Big Meech" Flenory (Demetrius Flenory, Jr.) and Terry "Southwest T" Flenory (Da'Vinchi), who rose from the decaying streets of southwest Detroit in the late '80s and gave birth to one of the most influential crime families in the country: Black Mafia Family.
BMF, told with grit, heart, and humor, continues to humanize the choices of the brothers and their pursuit of the American Dream. Rooted in family, loyalty, and brotherhood, the series explores the brothers' complex relationships with their parents, Charles Flenory (Russell Hornsby) and Lucille Flenory (Michole Briana White), who seek counsel from their spiritual advisor, Pastor Swift (Snoop Dogg).
With every character fighting temptation all around them, we parachute into the season with Meech and Terry at odds. Meech wants to expand the business beyond Detroit, while Terry is focused on school and launching a legitimate car-ride service with his Pops. But as the season unfolds, the streets implode and the brothers reunite. Our heroes risk losing everything as they seek to become stronger than ever and strategically execute a new vision for themselves and their business.
Along the way, they form an alliance with Goldie (Oscar-winner Mo'Nique), a sophisticated Atlanta strip club owner, who helps Meech lay the groundwork for his future. Expanding beyond Detroit to Lansing, Ohio and even the South, the brothers face nearly insurmountable obstacles, are confronted with a shocking discovery about a member of their own crew, and battle for every inch of territory.